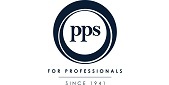 PPS (Professional Provident Society) caters exclusively for graduate professionals. PPS policyholders share in the success of PPS, through the unique Surplus Rebate Account (SRA). The SRA is a unique, non-vesting policy benefit until retirement or death. Allocations to the SRA are based on the number of Units of Benefits held in the PPS Provider Policy.
Our Financial Advisors will provide the professional advice needed to tailor your life insurance and will also introduce you to other benefits offered by PPS, such as Disability Cover, Critical Illness benefit, Medical Aid products and others.
Get a free PPS life insurance quote now by completing our life insurance quote form below and we'll ensure your life cover is tailored to your needs.
Life Insurance Help
>>What is Life Insurance?
Life Cover is designed to provide cash for your family after your death thereby ensuring that you will always be able to care and provide for your loved ones. Get up to 8 life insurance quotes and save now.

>> Who should be covered with Life Insurance?
No matter who you are or how old you are, you and your loved ones deserve the peace of mind gained through Life Cover.

>> Give yourself options
We give you plenty of options, complete our single life insurance quote form and get up to 8 quotes emailed to you in minutes.

>> Get professional advise
Seek guidance from an accredited financial advisor. This will ensure you get the cover you need at the best possible price. By Completing our quote form you gain free access to our accredited advisors.

>> How much Life Insurance do I need?

Use our online

Life Insurance Calculator

to find out how much Life Cover you may need, it's quick and easy!

>> Frequently asked questions

We answer all your Life Insurance questions to help you choose the life cover the best suits your needs, read our

Frequently Asked Questions.